The Pearls of Proton Therapy Research; creating added value through synergy
Welcome to the international Scientific Symposium of the HollandPTC R&D Consortium. This event will be combined with the research day of DUPROTON, the collaboration of the Dutch Proton therapy centers. During the symposium, we will show the latest technical, biological, and clinical research in proton therapy. Additionally, in collaboration with DUPROTON, we will reflect on 5 years of proton therapy in the Netherlands and look ahead to the future.
Programme Thursday 23 November
| | | | | |
| --- | --- | --- | --- | --- |
| 23-11 HPTC | Registration | 8.45-9.25 | | |
| 23-11 HPTC | HPTC | 9.30-9.45 | Welcome HPTC | Mischa Hoogeman |
| 23-11 HPTC | Speakers theme 1a/b/c | 9.45-10.00 | Real-time treatment planning for Proton Therapy | Sebastiaan Breedveld |
| 23-11 HPTC | Speakers theme 1a/b/c | 10.00-10.15 | AI in Proton Therapy | Zoltan Perko |
| 23-11 HPTC | Speakers theme 1a/b/c | 10.15-10.30 | Human-centric AI for autocontouring | Marius Staring |
| 23-11 HPTC | Speakers theme 1a/b/c | 10.30-10.40 | Q&A theme 1 | Dennis Schaart Moderator for Sebastiaan/Zoltan/Marius |
| 23-11 HPTC | Break | 10.40-11.10 | Morning break | |
| 23-11 HPTC | Speakers theme 2a/b/c | 11.10-11.25 | Towards 3D Bragg Peak FLASH | Marta Rovituso |
| 23-11 HPTC | Speakers theme 2a/b/c | 11.25-11.40 | Tissue slice models for assessing tumor and healthy tissue response to proton and photon irradiation | Marta Capala |
| 23-11 HPTC | Speakers theme 2a/b/c | 11.40-11.55 | Engineered glioblastoma microenvironments: a new benchmark tool for proton radiobiology | Angelo Accardo |
| 23-11 HPTC | Speakers theme 2a/b/c | 11:55-12.05 | Q&A theme 2 | Yvonne Klaver Moderator for Marta/Marta/Angelo |
| 23-11 HPTC | Speakers theme 3a/b/c | 12.05-12.20 | Advancing the treatment of Uveal Melanoma with MRI | Jan Willem Beenakker |
| 23-11 HPTC | Speakers theme 3a/b/c | 12.20-12.35 | Hypofractionated Proton Therapy to Combat Radiation-Induced Immunosuppression | Jos Elbers |
| 23-11 HPTC | Speakers theme 3a/b/c | 12.35-12.50 | Online-adaptive Proton Therapy to reduce the impact on morbidity and the immune system | Stephanie de Boer |
| 23-11 HPTC | Speakers theme 3a/b/c | 12.50-13.00 | Q&A theme 3 | Stijn Krol Moderator for Jan Willem/Jos/Stephanie |
| 23-11 HPTC | Break | 13.00-14.15 | Lunch & postersessie | |
| 23-11 HPTC | Spreker 4 | 14.15-14.45 | The current status and future prospects of proton therapy for esophageal cancer (incl. Q&A) | Karin Haustermans-Coen Rasch Moderator |
| 23-11 HPTC | Spreker 5 | 14.45-15.15 | FLASH proton therapy, what is next? (incl.Q&A) | Brita Sorensen-Coen Rasch Moderator |
| 23-11 HPTC | Break | 15.15-15.45 | Afternoon break & postersessie | |
| 23-11 HPTC | Spreker 6 | 15.45-16.15 | Present questions and future innovations in proton and light ion beam therapy (incl. Q&A) | Oliver Jäkel-Mischa Hoogeman Moderator |
| 23-11 HPTC | Spreker 7 | 16.15-16.30 | Poster Award winner (incl. Q&A) | Talent stage- Mischa Hoogeman Moderator |
| 23-11 HPTC | HPTC | 16:30-16:45 | Closure | Mischa Hoogeman |
| 23-11 HPTC | Break | 16.45-17.45 | Drinks | |
Programme Friday 24 November
| | | | | |
| --- | --- | --- | --- | --- |
| 24-11 DP | Registration | 8.45-9.25 | Registration | |
| 24-11 DP | DP | 9.30-9.45 | What is DUPROTON? Outcome of a strategic session & overview not selected TWGs | Remi Nout |
| 24-11 DP | Panelspeaker1 | 9.45-10.00 | Proton therapy in stage III NSCLC is associated with better preservation of performance status and more durvalumab administration than photons | Dirk de Ruysscher |
| 24-11 DP | Panelspeaker2 | 10.00-10.15 | Evaluation of proton therapy for H&N cancer in the Netherlands | Hans Langendijk |
| 24-11 DP | Panelspeaker3 | 10.15-10.30 | Protons for eye Melanoma in The Netherlands | Coen Rasch |
| 24-11 DP | Panelspeaker4 | 10.30-10.45 | Proton therapy for esophageal cancer in the Netherlands | Yvonne Klaver |
| 24-11 DP | Panelspeaker5 | 10.45-11.00 | TWG-Mamma | Margriet Sattler & Sophie Bosma |
| 24-11 DP | Paneldiscussion | 11.00-11.15 | Paneldiscussion TWG speakers A/B/C/D/E | Judith van Loon Moderator for TWG speakers |
| 24-11 DP | Break | 11.15-11.45 | Morning break | |
| 24-11 DP | Speaker 6 | 11.45-12.00 | Increasing therapeutic window of proton therapy in brain, head and neck cancer (INTO-PROT): a KWF funded consortium project | Rob Coppes |
| 24-11 DP | Speaker 7 | 12.00-12.15 | Health Technology Assessment at HollandPTC | Hedwig Blommesteijn |
| 24-11 DP | Speaker 8 | 12.15-12.30 | Robustness assessment of the Dutch evaluation and model-based selection protocols for Head-and-Neck IMPT using Polynomial Chaos Expansion: A multi-institutional study | Jesus Rojo Santiago |
| 24-11 DP | Joint Q&A | 12.30-12.45 | Joint Q&A | Michiel Kroesen Moderator for Rob/Hedwig/Jesus |
| 24-11 DP | Break | 12.45-13.45 | Lunch | |
| 24-11 DP | Speaker 9 | 13.45-14.00 | The implementation challenge | Maria Jacobs |
| 24-11 DP | Speaker 10 | 14.00-14.15 | What is next after the model-based approach? | Hans Langendijk |
| 24-11 DP | Speaker 11 | 14.15-14.30 | Proton therapy: exploring the future | Mischa Hoogeman |
| 24-11 DP | Joint Q&A | 14.30-14.45 | Joint Q&A | Steven Habraken Moderator for Maria/Hans/Mischa |
| 24-11 DP | Break | 14.45-15.10 | Afternoon break | |
| 24-11 DP | Speaker 12 | 15.10-15.30 | The future of clinical studies in proton therapy (incl. Q&A) | Cai Grau-Remi Nout Moderator |
| 24-11 DP | Debate | 15.30-16.00 | How to move forward after 5 years proton therapy in NL from different perspectives | TBA-Remi Nout Moderator debate |
| 24-11 DP | Closure | 16.00-16.05 | Closure | Remi Nout |
Practical information
Contact
T: +31 088 501 1186
E: researchoffice@hollandptc.nl
Location
X TU Delft, building 37-Theatre hall, Mekelweg 8, Delft
For parking, check lot P2 or: https://www.tudelftcampus.nl/accessibility/
Where to stay – hotels
There are many hotels in Delft, here some suggestions you may like:
Social Hub
If you are coming by train and like something modern. Use the promo code HPTC2023
Hotel Arsenaal
If you are coming by train and like something historic. Use the promo code WESTCORDFRIEND
Westcord hotel
If you are coming by car. Use the promo code WESTCORDFRIEND (same chain, hence same promo code)
Register and pay
To register, please fill out one of the forms below.
The international Scientific Symposium will span 2 days, please make sure you select the right form.
Registration for 1 day, either Thursday or Friday
The registration fees are:
Use the link, QR code or transfer the money via IBAN: NL66ABNA0427550831
Please note that your registration is only finalized once we have received your payment, please make sure to register a.s.a.p. as tickets are limited. The registration deadline is November 15th.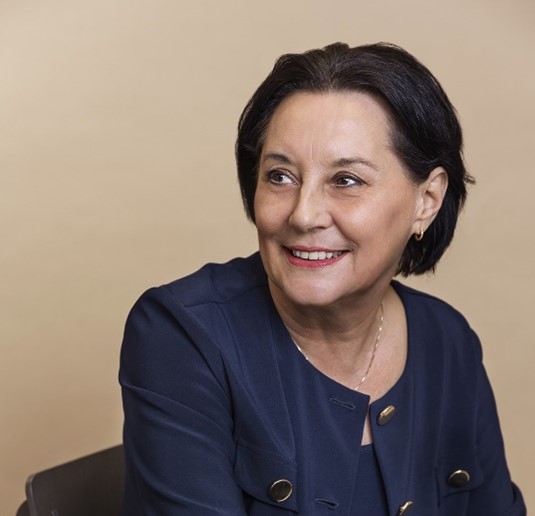 Prof. Dr. M.J.G. Jacobs (Maria)
Prof. Dr. M.J.G.  Jacobs (Maria) is an experienced healthcare executive with a drive for innovation and a proven history of working in the hospital and healthcare sector. In 1978 she started a study  in Human Resource management in Eindhoven which she completed in 1982. She started her professional career as a Human Resource Manager in several hospitals and in 1994 she was promoted to the hospital management staff of Orbis (now Zuyderland MC).  During her career at Orbis she, cum laude, finished several academic educations on business administration and organizational development. In 2003 and 2004 as project manager at Maxima Medical Centre in Eindhoven she established a new medical centre focussing on elective hospital care. In 2005 Maria  was appointed as director of home care and nursing homes.
Per 1 May 2008 Maria joint the board of directors at the radiotherapy clinic Maastro, where nowadays more than 4,000 cancer patients receive radiation treatment every year and more than 300 employees work (from more than 10 nationalities).
In 2010 she started her PhD. The experienced barriers in implementing innovations gave her the inspiration for her PHD. In 2015 she became CEO of Maastro. The realization of a proton therapy centre in Maastricht (only one of 3 in the Netherlands) was a major achievement and can be considered a radical innovation in radiotherapy. It made this treatment, since early 2019, accessible for patients in the whole South-East region of the Netherlands. Another major achievement was the accreditation of Maastro by the Ministry of Health as a centre for top-specialist care and research, for which a granted 4-year program started in 2000. In 2019 Maria was appointed as professor at the Tilburg University with a chair on innovation implementation. Current major projects at Maastro involve the realisation of an international Brachytherapy Centre of Excellence and an international Brachy school. Next to this, research on the implementation of AI , digital innovations, innovation leadership and the implementation of new treatments (i.e. epilepsy and cardio ablation) take place.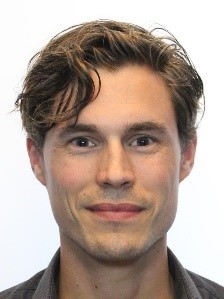 Dr. J.B.W. (Jos) Elbers
Jos Elbers is a radiotherapist-oncologist at Erasmus MC with focus areas in head and neck oncology and lung oncology. He also works 1 day a week at HollandPTC in the field of proton therapy for head-neck tumors and as principal investigator of the HYDRA study. In Amsterdam, he received his PhD on research on the value of immunotherapy in head and neck tumors.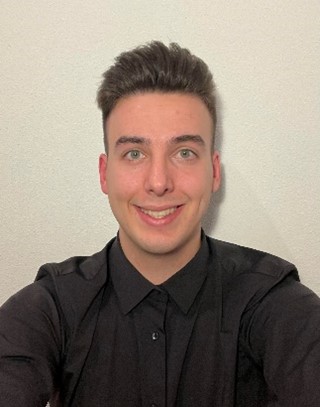 Jesus Rojo Santiago
Jesus Rojo Santiago, is a PhD student and a Medical Physicist in training from ErasmusMC. He  studied Theoretical Physics and graduated for his Master in Biomedical Physics at the "Universidad Complutense de Madrid". The topic of his PhD is to consistently evaluate the impact of treatment uncertainties in the delivered dose of IMPT treatments using Polynomial Chaos Expansion methods.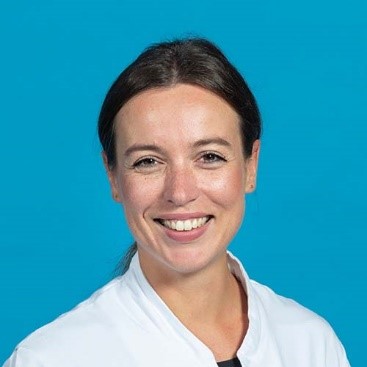 Dr. Marta Capala
Marta Capala obtained her PhD from the University of Groningen in 2015. After that, she completed a residency program in Radiation Oncology at Erasmus Medical Center (EMC) in Rotterdam. Between 2020 and 2022 she worked as a clinical/research fellow at the Department of Radiotherapy, EMC, where she stayed on as a member of medical staff. Her time is shared between clinical duties and translational research in the fields of head-and-neck and breast cancer.
" Trained as both a radiation oncologist and molecular biologist, my interest lies in translating the findings of fundamental radiobiological research into improved clinical outcomes for cancer patients. The goal of my research is to create prediction models of both tumor and normal tissue response to irradiation facilitating the development of tailored radiotherapy treatment for individual cancer patients."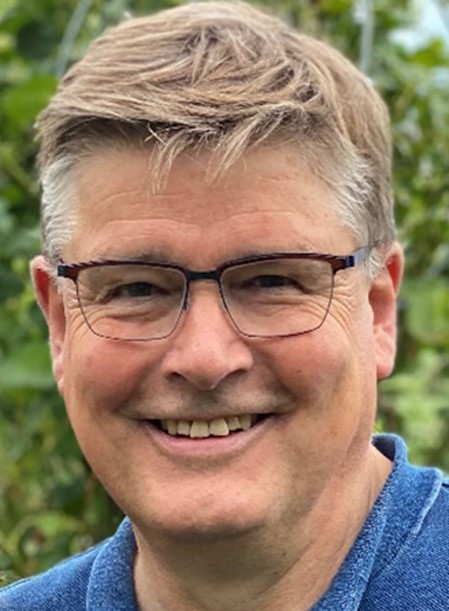 Prof. Cai Grau
Cai Grau, MD, DMSc is Professor of Radiation Oncology at the Institute of Clinical Medicine at Aarhus University and heading the interdisciplinary radiotherapy research at the Danish Center for Particle Therapy (DCPT) at Aarhus University Hospital in Aarhus, Denmark. He is director of the national research center DCCC Radiotherapy and coordinator of ESTRO's European Particle Therapy Network (EPTN). His main research interest is head and neck oncology, high precision radiotherapy, proton therapy, and health economics in radiation oncology. He is coordinator of the ongoing EU project PROTECT, a European multicenter randomized clinical trial in proton therapy for esophageal cancer. Cai Grau has supervised 28 PhD students and authored more than 200 scientific papers.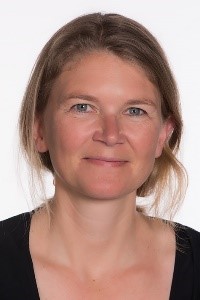 Prof. Brita Singers Sørensen
Professor at the Department for Experimental Clinical Oncology and Danish Centre for Particle Therapy at Aarhus University Hospital in Denmark, and visiting Professor at Erasmus MC, Rotterdam. Finished her Master in Molecular Biology from Aarhus University in 2004 and her PhD in Medicine from the same institution in 2009. She worked as a Postdoc at Aarhus University from 2009, and at the Department of Integrative Oncology, British Cancer Research Institute, Vancouver, Canada from 2012-2013.
Has been working the last 15 years within the fields of tumor microenvironment, radiation biology and particle radiobiology. Her research has involved both in vitro and in vivo models, and has included studies in the area of modifiers of the tumor microenvironment. She has been leading a range of projects on the biological effects of particle beam radiation and FLASH and the impact in the normal tissue.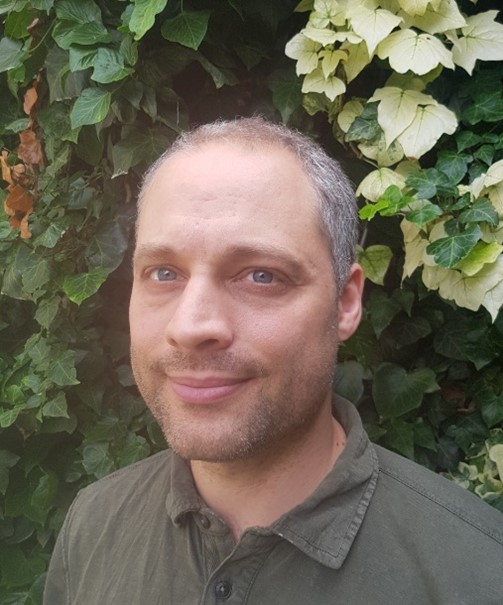 Dr. ir. Sebastiaan Breedveld
Sebastiaan Breedveld studied applied mathematics in Delft, University of Technology. With a strong desire to work in a medical environment, he started his MSc project in 2004 in radiotherapy treatment plan optimisation at the Erasmus University Medical Center in Rotterdam. The goal stated was simple: "Find us something to make better treatment plans." Making tighter dose distributions was a first step. But how does a desired dose distribution look like? Unhindered by any knowledge or understanding of radiotherapy, he asked around for planning goals, and wrote them down on a list. This eventually evolved in the "wish-list" concept, which enabled automated treatment planning and  Erasmus-iCycle was born.
Breedveld pursued his PhD project on this topic from 2006 on, where the first patient was treated in 2010 with the aid of his work on automated treatment planning. He received his doctorate with honours in 2013. From the perspective of operational research, automated treatment planning in radiotherapy is a unique application, and requires some extensions in that field. Hereto, Breedveld received  the Multiple Criteria and Decision Making (MCDM) Doctoral Dissertation Award in 2015. In 2016 he was appointed as Assistant Professor,  and obtained a NWO Veni grant on Large-scale improvement of radiation treatment of cancer patients aiming at easier automation of treatment planning, while also striving for improved clinical trade-offs, and faster generation of treatment plans. In 2021, he obtained an NWO Vidi grant to achieve Instantaneous Treatment Planning.
After the clinical introduction of Erasmus-iCycle in the Erasmus University Medical Center in 2010, around 850 patients/year are treated with the aid of automated treatment planning. Recently, Elekta implemented this automated treatment planning cocept in their recent version of the Monaco TPS. He gave a TEDxDelft talk in 2016 on the topic of maximally utilising the available treatment hardware by using advanced algorithms (i.e Erasmus-iCycle), and released an open dataset (TROTS dataset) to enable cross-institutional testing and validation of algorithms for (multi-criteria) optimisation in radiotherapy in 2017.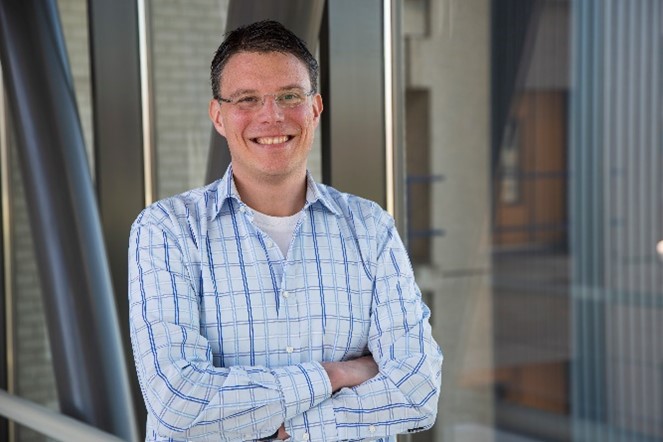 Dr. Jan-Willem Beenakker
Jan-Willem Beenakker is an associate professor at the departments of Ophthalmology, Radiology and Radiation Oncology of the Leiden University Medical Center. He was one of the pioneers of high-resolution ocular MRI and the techniques developed by him and his group have now become part of regular care for patients with an eye tumor. His current research focusses on further expanding the clinical benefits of MRI for ocular proton therapy planning not only through advanced 3D imaging, but also through the inclusion of MR- and optics-based biomarkers.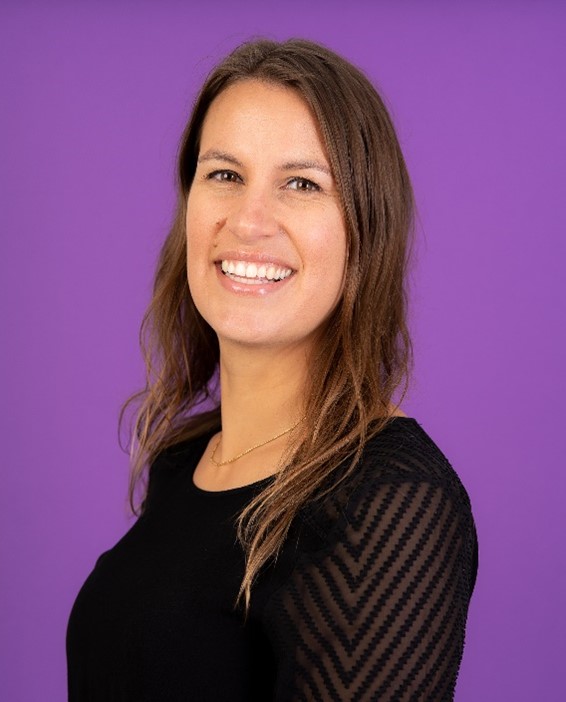 Dr. Hedwig Blommestein
Hedwig Blommestein is currently appointed associate professor at the Erasmus University Rotterdam. Her current research activities focus on disease modelling for patients with cancer, improving existing and developing new research streams for cost and outcome analysis of medical devices, and the value proposition of proton therapy. She is appointed at the Holland Particle Therapy Center (HollandPTC) to perform cost-effectiveness research on proton therapy and part of the PROTECT-trial consortium investigating the  clinical and cost-effectiveness outcomes of proton therapy and state of the art photon radiotherapy for locally advanced esophageal cancer.  Blommestein coordinates the Health Technology Assessment course in the master programs Health Economics, Policy & Law (HEPL) and European Master in Health Economics and Management (EuHEM). Since 2020 she is appointed as member of the scientific advisory board of the Dutch Health Care Institute in the Netherlands.
Prof. dr. Hans Langendijk
Professor Hans Langendijk completed his residency in radiation oncology in 1997. From 1997 to 2004, he worked at the Department of Radiation Oncology of the VU University Medical Center. During that period, he became specialised in head and neck radiation oncology. Since October 2004, he is professor and chair of the Department of Radiation Oncology of the University Medical Center Groningen. His special interests are head and neck oncology, prediction, prevention and treatment of radiation-induced side effects and methodologies to develop and validate new radiation techniques, such as proton therapy.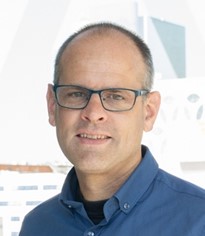 Dr. ir. Marius Staring
Marius Staring is a professor of Machine Learning for Medical Imaging, and vice director of the Division of Image Processing (Dutch abbreviation LKEB), at the Leiden University Medical Center. He holds an MSc degree in Applied Mathematics from the University of Twente (2002), and a PhD degree from the UMC Utrecht (2008).
He and his team develop generic machine learning approaches for automated image analysis, and apply these in the clinical and life-sciences. He has worked on machine learning for disease classification and staging, for segmentation, image registration and uncertainty estimation. In collaboration with the Department of Radiotherapy and others he explores the area of adaptive radiation therapy (photon as well as proton, CT as well as MRI). Together with the MR physics group and Philips he has developed image reconstruction techniques using deep learning, currently available in Philips MRI scanners. Image registration is a focus point in his research, developing fast and robust methods that render this technique usable in a time-critical intra-operative setting.
Marius Staring is an Associate Editor of IEEE TMI, and a member of program committees of MICCAI, IEEE ISBI, SPIE MI and WBIR. He is a VENI laureate, and teaches students Technical Medicine on image processing.
Dr. Angelo Accardo
Dr. Angelo Accardo is Assistant Professor (Universitair Docent 1) in the Department of Precision and Microsystems Engineering of Delft University of Technology (TU Delft) since June 2019, board member of the Delft Young Academy and organization committee member of the TU Delft Bioengineering Institute. The mission of his research group is to create physiologically relevant 3D in-vitro engineered cell models, by employing light-assisted additive manufacturing techniques, for unveiling fundamental cell mechanobiology mechanisms as well as for the study and treatment of diseases (e.g. cancer, neurological disorders).
Dr. Accardo is author of 50+ publications in peer-reviewed journals, 4 book chapters and principal inventor of 1 industrial patent. His work has been featured, among others, in Nature Photonics, Materials Today, Advanced Materials, PNAS, Small, ACS Applied Materials & Interfaces, Frontiers in Bioengineering and Biotechnology and Nanoscale. During his career, he was awarded several prizes and grants including among others: NWO ENW XS grant for the project "3D engineered brain cancer microenvironments for proton radiobiology"; NWO ENW M-2 grant for the project "3D cell-instructive engineered stem cell models of human brain networks"; NWO ENW XS grant for the project "Unravelling neuronal growth cone mechanobiology via sub-micrometric fabrication and super-resolution microscopy"; NWO ENW XS grant for the project "Shaping the blood brain/tumor barrier using light".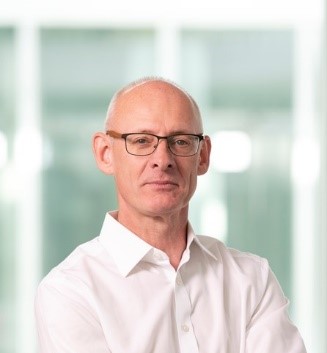 Prof. dr. Oliver Jäkel
Prof. Oliver Jäkel is an expert in radiation therapy physics with emphasis on ion beams and MR-guided radiotherapy. His pioneering work in light ion beam radiotherapy started 25 years ago and with his longstanding experience, he is a recognized expert in the field. When joining the dkfz, he focussed the division on on image guided radiotherapy. His vision is that real-time image guidance provides a possibility to deliver to the best treatment for each patient adapted to the daily anatomical situation. He is convinced that image guided radiotherapy, enforced by data sciences will enable the next big leap in radiotherapy, allowing precise adaption of the treatment not only in space but also in time. His work is currently focussing on inclusion of fMRI into an adaptive workflow, as well as implementation of MR-guidance for proton and and ion beams and last not least the introduction of helium-ion beam treatmens in clinical routine.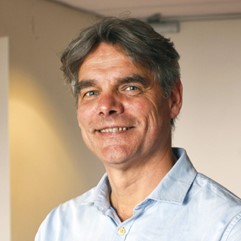 Prof. dr. Rob Coppes
Rob Coppes obtained his PhD in Molecular Pharmacology at the University of Groningen in 1993. Attracted by the possibility of using a pharmacological approach to attenuate radiation-induced normal tissue damage upon cancer treatment, he became a post-doctoral fellowship at the Department of Radiobiology at the University of Groningen under the supervision of Profs A.W.T. Konings, A. Vissink and later Prof H.H. Kampinga.
In 2000, he moved to the Department of Radiation Oncology as a clinical radiation biologist. He started his own lab at the Department of Cell Biology to focus on the effect of irradiation on normal tissues such as lung, heart and salivary glands. He became a full professor of Radiotherapy with a focus on the radiation biology of normal tissues in 2012. His lab developed in vivo and in vitro organoid models for purification and characterization of stem/progenitor cells from mice, rats and human salivary and thyroid gland. His research on salivary gland organoids led to the development of a protocol for adult stem cell therapy for radiation-induced hyposalivation and consequential xerostomia, which is now tested in the clinic in a Phase I/II trial.
In 2015, he received the Bacq-and-Alexander Award from the European Radiation Research Society for an outstanding European researcher to recognize achievements in radiation research. In 2022, he received the Societal Impact Award from the W.J. Kolff Institute for Biomedical Engineering and Materials Science.
His group is investigating the radiation-induced changes in the stem cell niche of the salivary gland and the difference between proton and photon radiation on the DNA damage-related immune response, using organoids as a model system. This work is being performed under the KWF consortium grant: Increasing therapeutic window of proton therapy in brain, head and neck cancer (INTO-PROT), for which he is the project leader and includes all biology labs associated with Dutch proton therapy centres.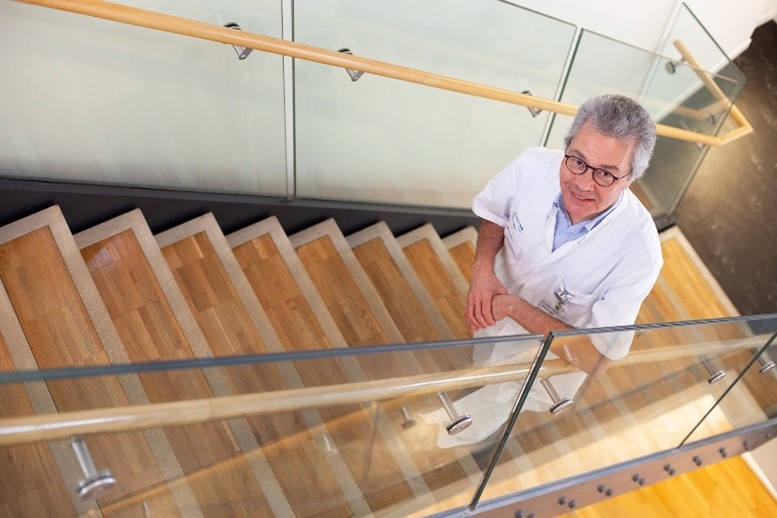 Prof. Dr. Dirk De Ruysscher
Dr. De Ruysscher earned his medical degree at the University of Leuven, Belgium, in 1986, and became Radiation Oncologist at the same university in 1991. In 1992, he obtained his PhD thesis at the University of Leuven on the influence of radiotherapy on immunity. At present, Dr. De Ruysscher is full Professor of Radiation Oncology/ Respiratory Oncology both at the Maastricht University Medical Center, Maastricht, and at Erasmus MC, Rotterdam, The Netherlands.
He heads of the Division Maastro Clinical Research, chairs the Dutch Platform for Radiotherapy of Lung Cancer, chairs the EORTC Lung Cancer Group/ Oligometastatic and new development group and was the former chair of DUPROTON (the Dutch organization for proton therapy research).
He is the coordinator of the biobank project at Maastro Clinic that was able to include about 10000 patients for radiogenomic studies.
He was or is the study coordinator of seven phase I trials, twenty-four phase II trials, seven phase III trials and one observational study, dealing with individualized radiation-dose escalation, combining targeted agents with radiotherapy, the development of new PET tracers, molecular pathways involved in radiation damage, individualized radiotherapy, proton therapy, meta-analyses, cost-effectiveness, radiomics, prophylactic cranial irradiation, immune therapy and predictive and prognostic molecular biomarkers.
In 2019, he received the biennial ESTRO Claudius Regaud Gold Medal.
Dr. De Ruysscher published over 450 peer-reviewed Wi-1 papers and chapters in several scientific books.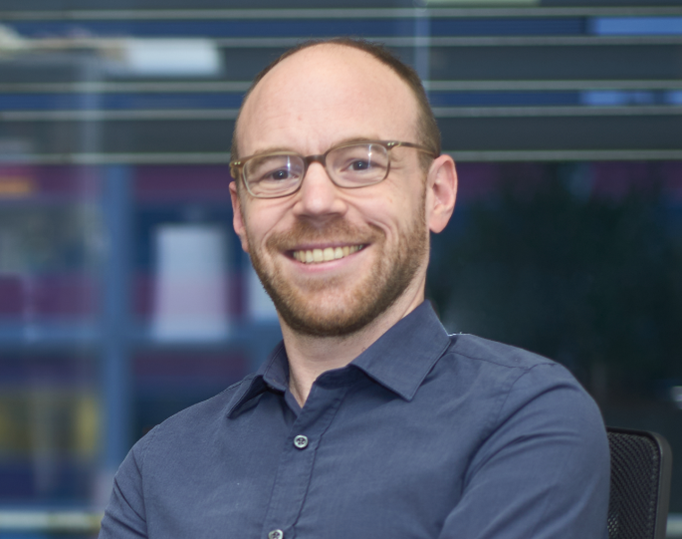 Dr. Zoltán Perkó
Zoltán Perkó is a recognized expert of computational physics and deep learning, and their use in radiation applications. He received his master's degree in engineering physics from Budapest University of Technology and Economics in 2010 and his PhD with cum laude distinction from Delft University of Technology (TU Delft) in 2015. After 2 years as postdoctoral fellow at Massachusetts General Hospital and Harvard Medical School he established his own research group at TU Delft, pursuing unique research by leveraging state-of-the-art physics simulations with the power of artificial intelligence (AI), focusing on unsolved computational challenges in cancer care. Zoltán and his team have been working on improving all aspects of the radiotherapy workflow, paving the way towards realizing the full potential of cutting-edge radiation and charged particle therapies: clinically feasible online – and ultimately real-time – adaptive treatments offering maximal efficacy and minimal side-effects. Within the Biological Intervention Optimization AI Lab he is developing AI tools to biologically tailor and truly personalize patient irradiations.
During his academic tenure, Zoltán has successfully raised >1.7MEur funding for his research and his work is being regularly published in top journals. Via close collaborations with Dutch, European and international radiotherapy and proton centers his computational methods are already being used in clinical research settings. His algorithms allowed deriving practical robustness recipes, ensuring safe and effective proton treatments, and his group's latest result – an AI-based millisecond speed dose engine for both protons and photons – represents the current state-of-the-art in particle transport calculations.
In August 2023, Zoltán joined Radformation Inc. as a senior applied scientist to establish a coherent research approach within the company to continue to drive innovation in algorithms and AI solutions improving the complete radiotherapy workflow. Using his broad academic research skills with Radformation's vast medical experience he works across the company's engineering and other teams to develop novel radiotherapy products solving real life clinical challenges. By also maintaining his TU Delft appointment as an associate professor, Zoltán combines the best of industrial innovation with the depth of academic research to achieve direct positive societal impact and improve the life of cancer patients.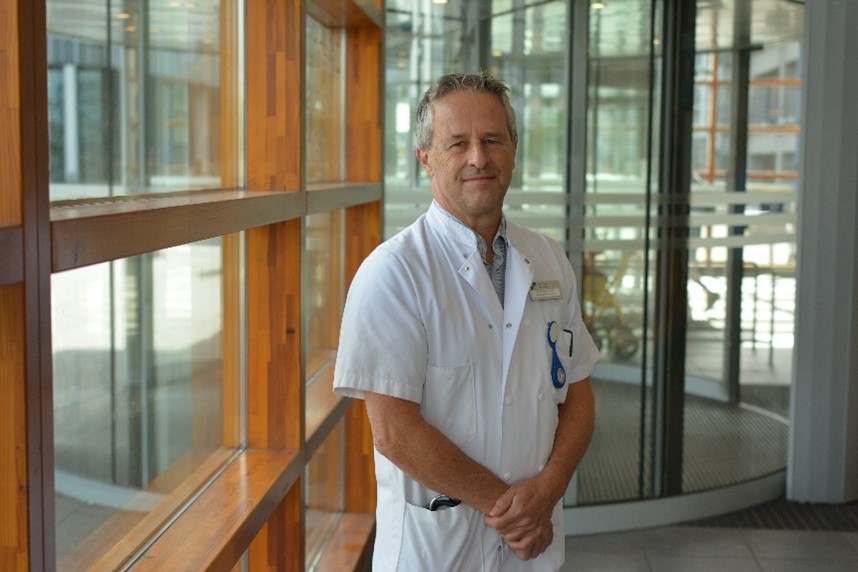 Prof. dr. Coen Rasch
Coen Rasch is a Radiation Oncology Professor at Leiden University and Radiation Oncology department chair at the Leiden University Medical Center.
The professorship Radiation Oncology contains the development of Radiation Oncology in it full depth. De vast majority of the oncological patients receive somewhere in their treatment radiotherapy. Radiation Oncology is therefore one of the main pillars of oncological treatment. My focus of research and development is at the common field of technique / physics and patient care. Main focus of research and development is now on eye melanoma treatment with protons which in The Netherlands is now started in the year of my appointment at Leiden University.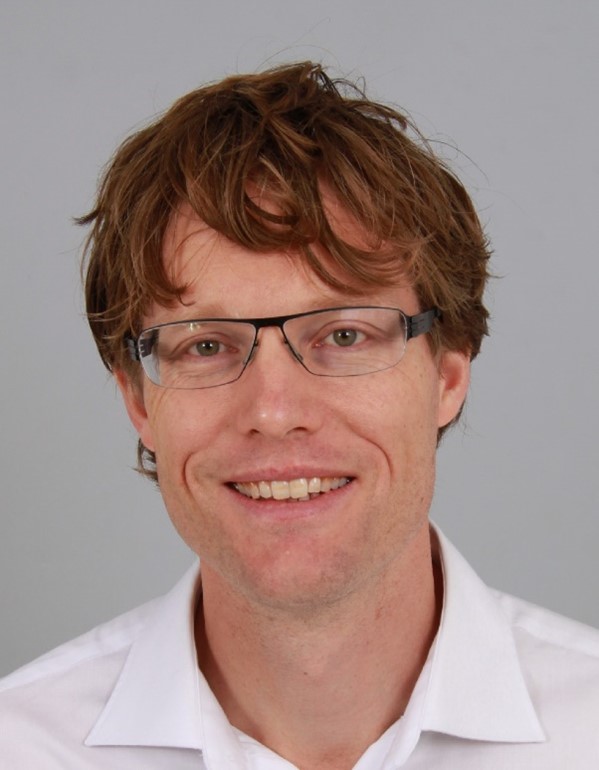 Prof. Dr. Remi Nout
Remi Nout heads the department of Radiotherapy at Erasmus MC Cancer Institute, University Medical Center Rotterdam, the Netherlands. As clinician his special interests are the treatment of gynaecological cancers, personalized treatment, image guided adaptive radiotherapy and brachytherapy. As researcher his background lies in the PORTEC study group of which results of the randomised PORTEC-1 and PORTEC-2 trials the basis of his PhD thesis. The focus is now towards the expansion of this work towards integration of molecular risk factors in clinical management. He is a senior researcher within the EMBRACE studies on image guided brachytherapy for cervical cancer with a special interest in Quality of Life, sexual and vaginal morbidity aspects. Within this group he is actively involved in the design of new studies for cervical cancer following a risk stratified approach. In addition, he is PI of study investigating image guided brachytherapy concepts for vaginal cancer. He is currently chair of the Dutch Gynaecological Oncology Group, co-chair of Gynecological Cancer Inter Group – Cervical Cancer Research Network (GCIG-CCRN), chair elect of the of the Dutch Platform for Proton Therapy, and is involved in DUPROTON, the Network of Dutch Proton Therapy Centers. He has been involved in recent multidisciplinary European Guidelines for endometrial cancer (ESGO-ESMO-ESTRO), cervical cancer (ESGO-ESTRO-ESP) and lead of the guideline for vaginal cancer (ESTRO-ESGO-SIOPE).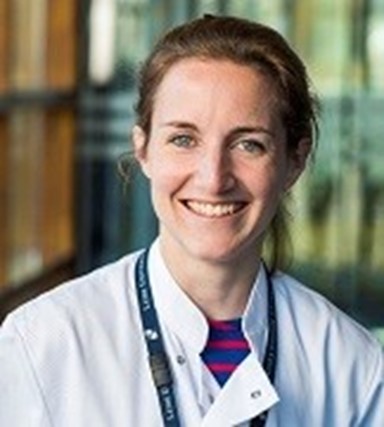 Dr. Stephanie de Boer
Stephanie de Boer is a radiotherapist oncologist at LUMC and has contributed to research in topics such as endometrial cancer and radiation therapy.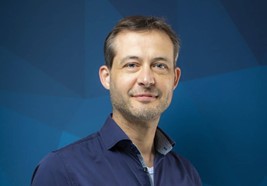 Prof. Dr. Mischa Hoogeman
The overarching aim of the research is to widen the therapeutic window by developing clinically significant high-precision and adaptive radiation therapy technology, bringing it to clinic, and evaluating its value. My short term ambition is to move forward the field of high-precision proton therapy in the direction of real-time online-adaptation to account for daily anatomical changes of the target and healthy tissue. Another important development is that of ultra-high dose proton therapy (FLASH), which will not only affect motion management but can also reduce the radiation sensitivity of healthy tissue without affecting tumor cell killing. It is my believe that in the longer term major advances lie in the development of precision radiotherapy. Precision radiotherapy should replace the current practice, i.e. that every tumor is treated with the same dose and also that the balance between tumor dose and sparing of healthy tissue is considered equal for each patient. Dose prescription based on biological parameters of the tumor and healthy tissue, clinical characteristics of the patient, and adaptation to early therapy response has the promise to further widen the therapeutic window.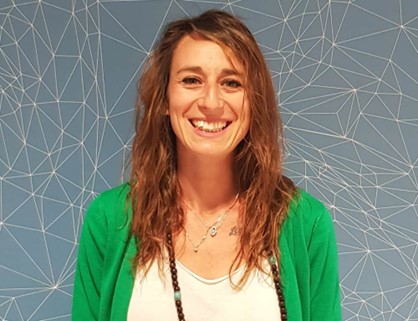 Dr. Marta Rovituso, beam line scientist
My research focuses on advanced beam line technology in order to perform any kind of radio biological experiments which go from cell to animal irradiation, physics, dosimetry and space applications. Since 2019 I performed experiments in the R&D beam line for beam characterization, beam development and beam dosimetry.
Dr. Yvonne Klaver
Yvonne Klaver (MD, PhD) is a radiation oncologist at Holland Proton Therapy Centre and has a secondment at Leiden University Medical Centre. She obtained her PhD in combining preclinical and clinical research and building bridges between surgery and medical oncology in cancer treatment (Radboud University, 2012, with honors). She completed her residency program in radiation oncology at Maastro clinic (Maastricht, 2017). Yvonne has led several multidisciplinary teams responsible for clinical implementations of new tumor sites at HollandPTC. She leads the HollandPTC tumor site group for oesophageal cancer. Her current research focuses on improving proton therapy for oesophageal cancer and FLASH.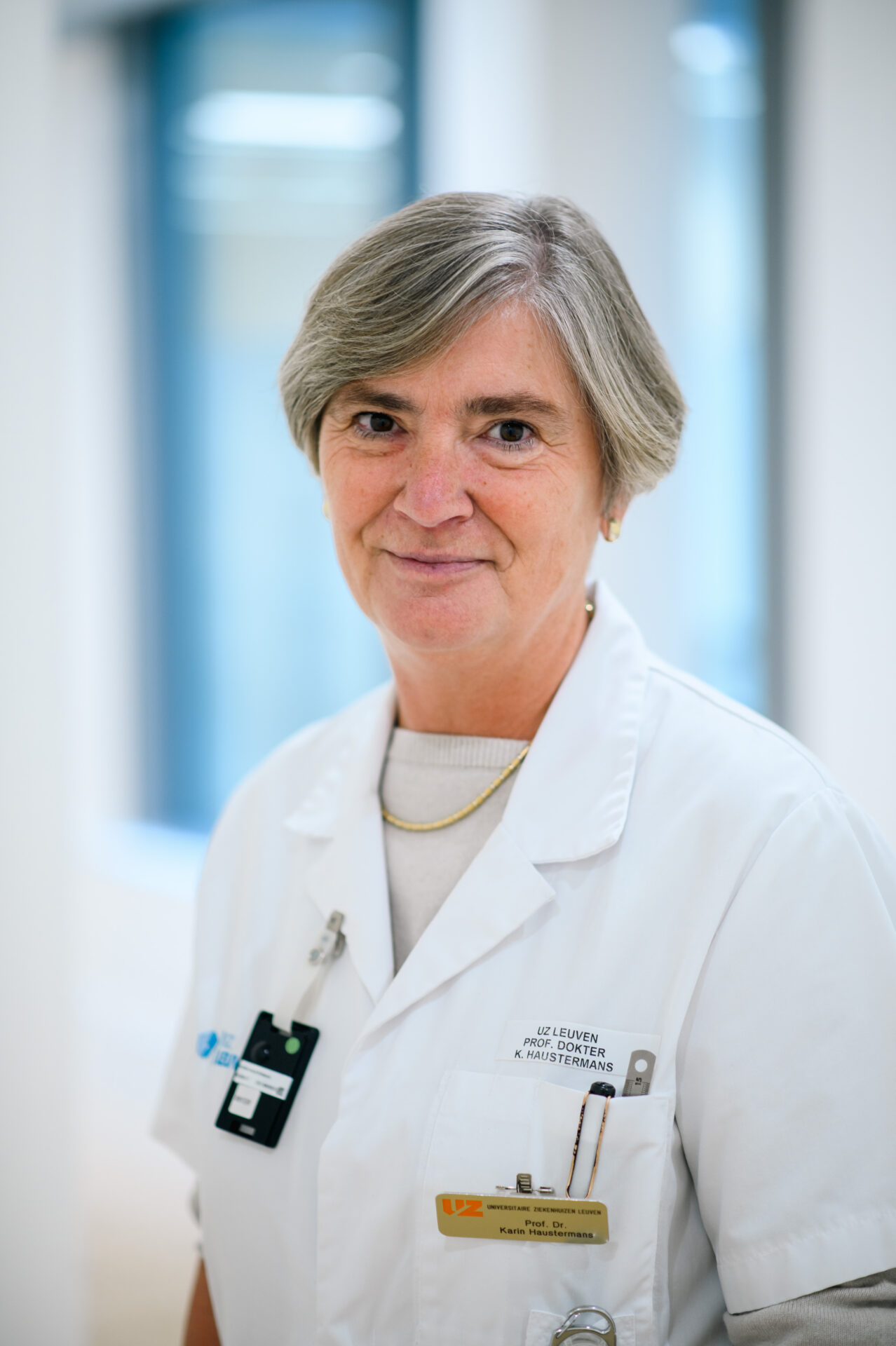 Prof. Karin Haustermans
Karin Haustermans graduated in 1987 as Doctor in Medicine, Surgery and Obstetrics (MD) at the
Catholic University of Leuven (KU Leuven, Belgium). In 1993, she completed her training and
qualification in Radiation Oncology. After a research fellowship at the Laboratory of Experimental Radiotherapy (KU Leuven), she obtained her PhD in Medical Sciences for which she received in 1996 the ESTRO-VARIAN Clinical Research Award. Thereafter she spent four years as a staff member at the Netherlands Cancer Institute in Amsterdam.
Currently, Karin Haustermans is Medical Director of Protontherapy PARTICLE and Secretary of the
Leuven Cancer Institute at the University Hospital Leuven (Belgium). She is Full Professor at the KU
Leuven. She is specialized in GI and GU oncology. She is a member of several (inter)national scientific organizations. From 2006 to 2009 she held the Chair of the EORTC Radiation Oncology Group and from 2009 until 2015 she was Chair of the Quality Assurance Committee of EORTC. She is also involved in the Belgian Cancer Registry as a member of the board and chair of the Coordination Council.
In 2010 she was awarded the ESTRO Breur medal in recognition of her major contribution to
European Radiotherapy. From 2011 onwards she was appointed as a member of the Belgian Royal
Academy of Medicine and in 2015 she became a fellow of the European Academy of Cancer
Sciences. Since 2016 she is clinical editor of Radiotherapy & Oncology.
Special thanks to our sponsors