Q&A met dr. Hoogeman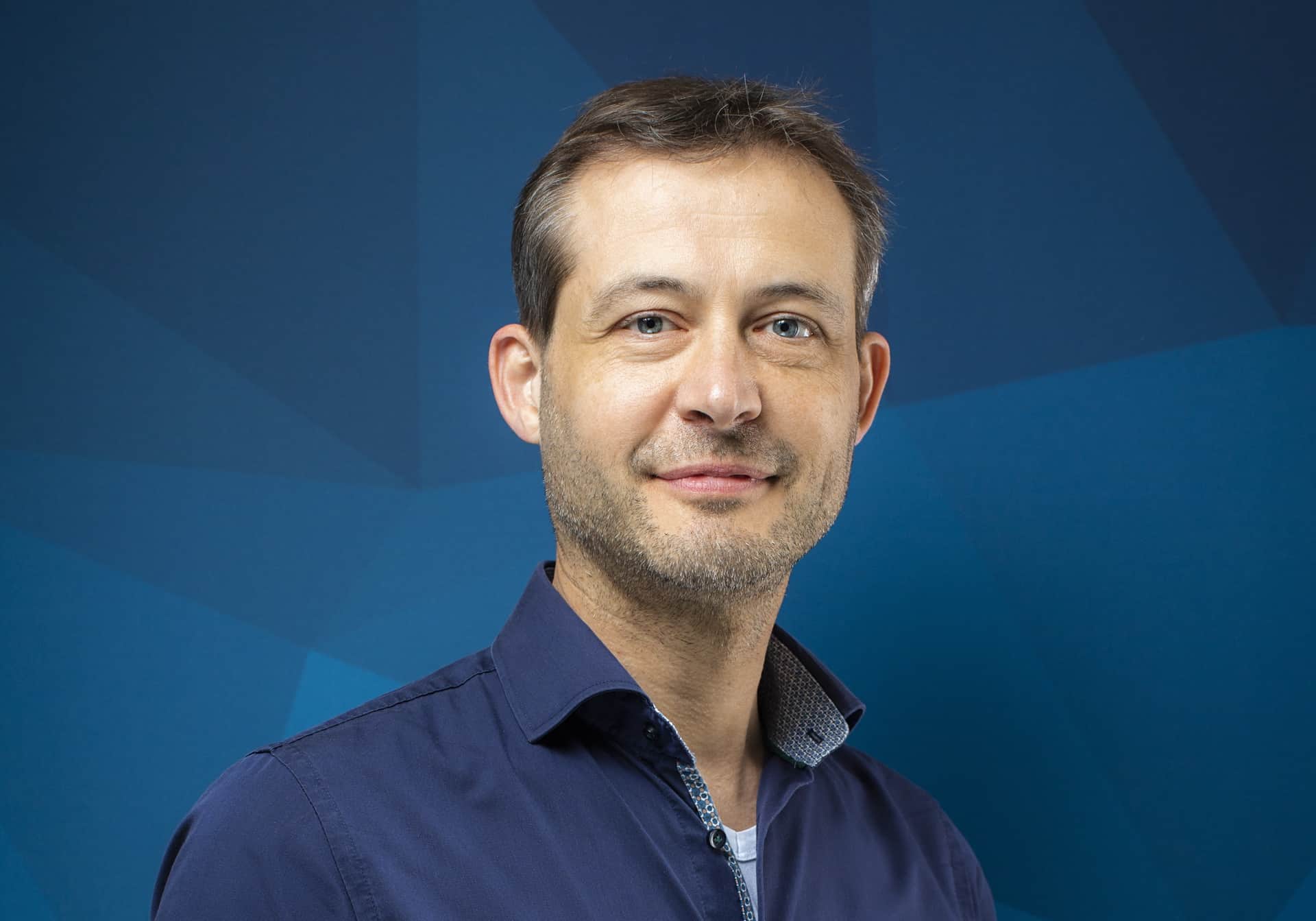 How is research advancing real-time adaptive proton therapy? Q&A with dr. Hoogeman
Holland Proton Therapy Center (HollandPTC) will be the first proton center in the Netherlands once it opens its doors in the autumn of 2017. One of the priorities of the research program at the center is the application of advanced imaging and treatment adaptation to enable more precise treatment with protons and to improve sparing of the surrounding healthy tissues. Another priority research area is the execution of clinical studies that examine how the tumor and the surrounding tissue are affected by treatment with protons. In this Q&A, Dr. Mischa Hoogeman, R&D coordinator at HollandPTC and Head of medical physics at Erasmus Medical Center Cancer Institute, describes the advances in proton therapy care that will be offered at HollandPTC, including the development and clinical implementation of adaptive and image-guided techniques to improve the efficacy of proton therapy.
Q: What attracted you to the field of proton therapy?
A: I became interested in the field because proton therapy offers the opportunity to give patients better care while improving the technology. There are many opportunities for better patient care, but at the same time there are many challenges, such as selecting the right patient for this technique and improving the dose delivery during treatment so that it's as accurate as possible. We are entering a new era of treating patients with proton therapy, and I think it's really exciting because we are creating techniques that can further improve outcomes by lowering the radiation dose to organs at risk.
Q: What triggered your research interest in proton therapy?
A: My interest in this research field was triggered by the challenges of proton therapy, such as patient selection and dose delivery. Proton therapy costs more than conventional radiation therapy so we have to use it sensibly, and my goal is to make patient selection more objective by basing it on automated comparative treatment planning (proton vs. photon therapy). Based on your expected gain from this comparison, you can select the most effective treatment for your patients. Regarding dose delivery, there are many opportunities for improving this area as well by accounting for dose uncertainties caused by weight loss, tumor movement, tumor regression, etc. In addition to the robust optimization of treatment plans, we would like to reduce the dose to healthy tissues by developing and clinically implementing better image-guided proton therapy techniques and adaptive proton therapy with the eventual goal of performing real-time adaptive proton therapy.
What also interests me about proton therapy research is following the outcomes of treatments by capturing toxicity and tumor control data and feeding this data back into design of new techniques and treatments. In this way, I am contributing to a continuous cycle of developing, implementing, and validating to further improve proton therapy techniques.
Q: Are there any personal experiences that might have influenced your interest?
A: My experiences from interacting with radiation oncologists, technicians, and medical physicists have influenced my interests. Their opinions and experiences drive me to always produce research that can be clinically implemented. If you develop something in the lab that is too complex, it may never reach the clinic. Therefore, the challenge in research is to simplify new techniques and methods so that they can be introduced and used in the clinic to benefit patient care.
Q: What makes your approach to proton therapy research unique?
A: HollandPTC will be uniquely structured with three academic partners, two of which are university hospital centers. The third academic partner is Delft University of Technology where we are developing new technologies that we are using to advance proton therapy, including adaptive and image-guided techniques to extend the number of treatment sites for proton therapy to tumors that move during the treatment. We are also developing near real-time adaptive methods to treat very complex target volumes that change in shape every day.
Q: What makes proton therapy research exciting today?
A: Proton therapy research is very exciting because there are so many areas in which we can improve and really advance cancer care. Proton therapy involves massive equipment – accelerators, beam lines, gantries – but what's more exciting is that we have to make this huge technology deliver radiation on the millimeter or submillimeter scale in the human body to precisely target a tumor. When everything comes together for the patient, the outcomes are extremely beneficial. We look forward to continuing to refine proton therapy technologies.
Source: Varian